This is the second in a series of blog posts about the stories that inspired the music in my April release Moods, Impressions & Souvenirs. Last time I talked about my visiting Prague, Czech Republic; today I will talk about the experiences that shaped two other travel-related pieces and one more.
The last stop on my most recent trip to Europe was the beautiful city of Paris, France, the inspiration behind the waltz October in Paris. My travel companion, Yumi, and I spent the first day just wandering through the city.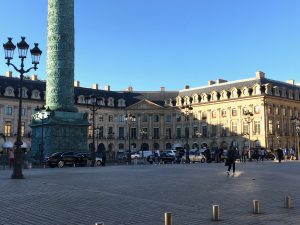 The next day, we took a bus tour through the Loire Valley, where we visited three castles and sampled wine at each of three stops: Nitray, Chambord, and Chenenceau (my favorite!)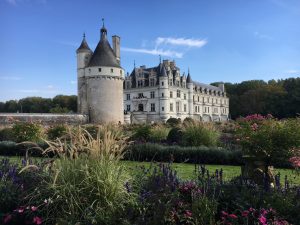 What a fabulous couple of days it was, rich with scenic beauty, art, history, and of course food and wine!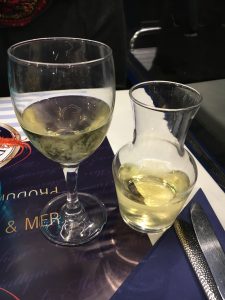 A lovely chardonnay.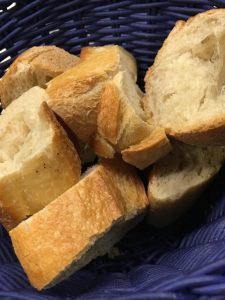 Crusty French bread.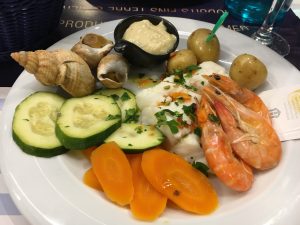 Seafood and veggies. Ooh, la la!
* * *
Just a few months later, my parents, my brother, and my youngest son, Nathan, and I went on a Caribbean cruise. Our first stop was the beautiful island of Belize, where Nathan and I visited the Lamanai Archaeological Reserve. Lamanai was once a major city of the Mayan civilization, and as we made our way through the restored ruins, I couldn't help but wonder what life was like there in ancient times. These musings led to the composition of Cry from Lamanai.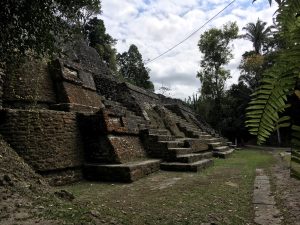 The High Temple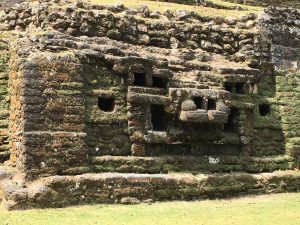 The Jaguar Temple – can you see him?
Of course, no visit to Belize would be complete without partaking of a traditional meal: jerk chicken, plantain, potato salad, and red beans and rice. Delicious!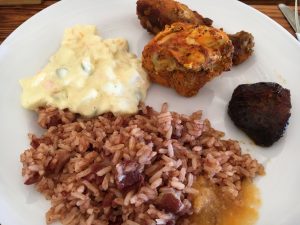 * * *
The final piece on the album, White Poppy, is a solemn reflection on war and peace. According to to the website gardeningknowhow.com, "white poppies appeared on battlefields left by Mogul warrior Genghis Khan and were sighted in war zones following some battles of World War I," becoming symbols of death and rebirth, and was first use as a symbol of peace in 1926 by those who supported the end of the war. Ever since, it has symbolized remembrance of victims of war as well as a commitment to peace. In his review of the album, Steve Sheppard of One World Music Radio said, "You will find within this beautiful ambient offering a pristine tenderness that is almost palpable, but a performance on piano that is delightfully tender and an attractive way to end the album indeed."
I hope you have enjoyed these reminiscences of mine and that knowing them will enrich your listening experience!