I don't remember not being able to play the piano.
I had my first lesson at the ripe old age of seven and afterwards told my parents that I wanted to be a piano teacher when I grew up. I went on to complete Bachelor of Music and Master of Music degrees in piano performance and piano pedagogy and have worked with hundreds of piano students over the years since.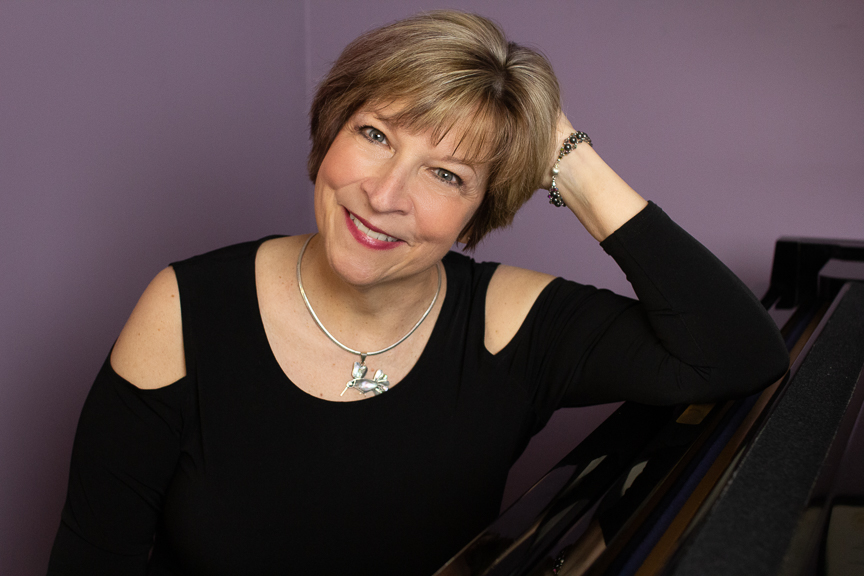 Classically trained musicians, though, don't typically receive much encouragement to improvise or compose. Thankfully, I have always had eclectic taste as a listener and eventually found my way to the genre of neoclassical, aka "New Age," solo piano music. It was like coming home. I bought recordings and sheet music by the likes of George Winston, David Lanz, and Wayne Gratz and spent many happy hours both listening and playing. Later, as I began to attend live concerts and meet the composers, people started asking when I might record an album of my own. "I don't have an original bone in my body," I would answer, laughing – although deep down inside, I knew that wasn't true. The truth was it felt safer to play someone else's music than to risk failure trying to create my own. Still, sometimes I wondered, "What if?"
Flash forward to March 2017, when a simple melody I came up with while out walking one morning became my first original solo piano composition. After scribbling the notes onto manuscript paper and making a crude recording of the piece, I decided to call it Monterey Morning, as it reminded me of a pleasant day I spent in Monterey, California, several years ago.
And just like that, a composer was born. By the end of June, I had completed a total of fifteen solo piano pieces; thirteen of these appear on my new solo piano CD, Seashells in My Pocket. Like shells plucked from the seashore and tucked into my pocket as souvenirs from a magical day at the beach, these pieces evoke memories of some of the beautiful islands and coastal cities I have had the pleasure of visiting.
 Maybe if you hang around with creative people long enough, it starts to rub off.
Or maybe if you are willing to let go of who you have always believed yourself to be, you can become more of who you are truly meant to be.
Thank you for joining me on my musical journey.