Described as "one of the most promising solo piano artists in New Age music today" (B.T. Fasmer, New Age Music Reviews), Pam Asberry combines contemporary, new age and classical sounds to create music that is alternately melodic and graceful, dramatic and powerful, peaceful and hypnotic. Classically trained from the age of seven, she completed a master's degree in piano performance and piano pedagogy and has over forty years of professional experience as a music educator, adjudicator, performer, recording artist, speaker, author, composer and arranger. She has studied with Mary Jane Grizzell, Don Beattie, Guy Duckworth and Martha Thomas and performs with the Redeemer Piano Ensemble of Atlanta (four pianos, 16 hands) under the direction of Mary Brown Hinely and is principal pianist with the Gwinnett Symphony Wind Orchestra under the direction of Dr. Robert Dunham. Recent solo performance venues include Spivey Hall in Atlanta, Georgia; the Berlin Philharmonic Hall in Berlin, Germany; and the Place des Arts, Montreal, Quebec, Canada.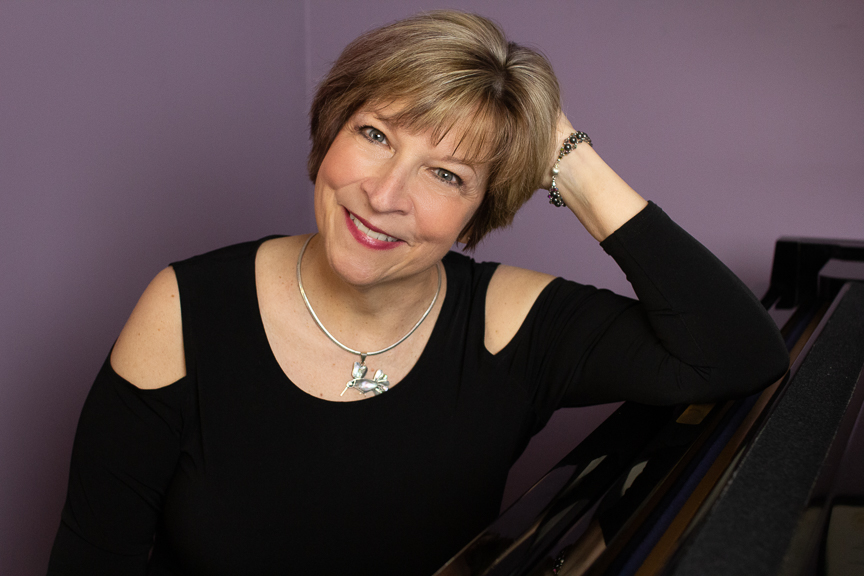 A BMI artist, Pam released her first album of original solo piano music, Seashells in My Pocket, in October 2017 and is a member of the National Association of Composers USA. Seashells in My Pocket was nominated Album of the Year at One World Music Radio and Pam was awarded Best New Artist at Enlightened Piano Radio. Her second album, a collection of holiday arrangements titled Thankful Heart, Joyful Mind, was released in October 2018 and was awarded Best Holiday Album by Enlightened Piano Radio. Her April 2019 release, The Presence of Wonder, reached #7 on the April 2019 Zone Music Reporter chart and climbed to #1 on the July 2019 One World Music Radio chart. Her latest album, All Through the Night," was released in October 2019. Pam's music can be heard on Spotify, Pandora, Apple Music, Siriux XM, and on radio stations all over the world.
Pam has three adult children and a rescue terrier named Bingo and maintains a private teaching studio in a suburb of Atlanta, Georgia. To contact Pam, click HERE.