Pam Asberry is an award winning solo pianist and composer who combines contemporary, new age and classical sounds to create music that is alternately melodic and graceful, dramatic and powerful, peaceful and hypnotic. Classically trained from the age of seven, she completed a master's degree in piano performance and piano pedagogy and maintains a private teaching studio near Atlanta, Georgia.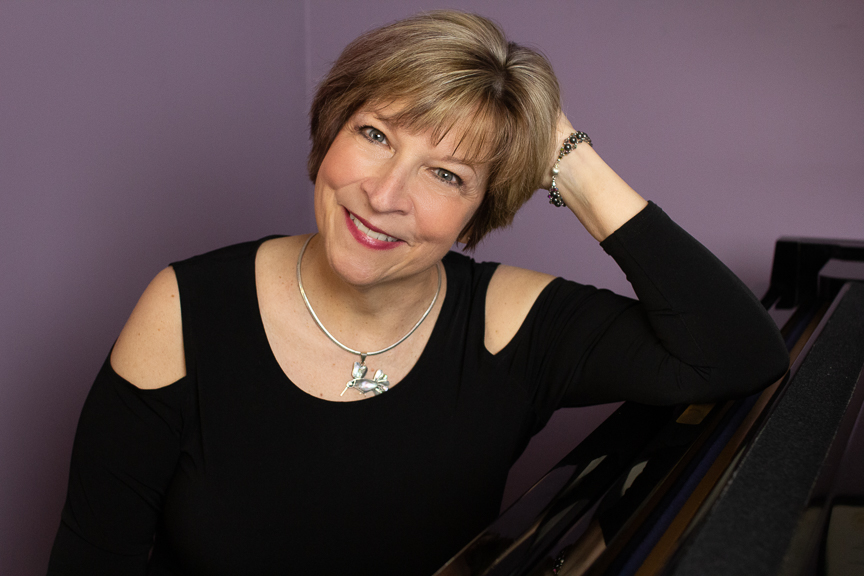 A BMI artist, she released her first album of original solo piano music, Seashells in My Pocket, in October 2017. Seashells in My Pocket was nominated Best Solo Piano album at One World Music Radio and awarded Best New Artist 2018 at Enlightened Piano Radio. Her second album, a collection of holiday arrangements titled Thankful Heart, Joyful Mind, was released in October 2018 and was nominated Best Holiday Album at SoloPiano.com and awarded Best Holiday Album at Enlightened Piano Radio. Her April 2019 release, The Presence of Wonder, reached #7 on the April 2019 Zone Music Reporter chart, climbed to #1 on the July 2019 One World Music Radio chart, and has been nominated Best Solo Piano album at One World Music Radio. All Through the Night, released in October 2019, is a soothing collection of original pieces, traditional lullabies from around the world, and fresh arrangements of classical works. Her fifth and current album, Moods, Impressions & Souvenirs, is named for a collection of works bearing the same title by nineteenth century Czech composer Zdeněk Fibich and is a musical diary of sorts, inspired by the artist's travel, memories, and feelings and composed in a variety of styles. 
Pam's music can be heard on Whisperings Solo Piano Radio, Enlightened Piano Radio, Spotify, Pandora, Apple Music, Siriux XM, The River of Calm, and elsewhere.