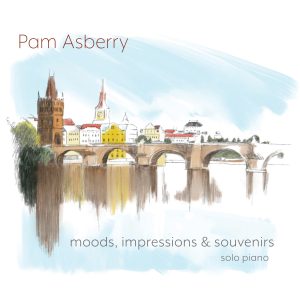 As promised, here is the first of a series of blog posts sharing the experiences that inspired the music in my brand-new album, Moods, Impressions & Souvenirs. As I mentioned in my post last week, this album pays homage to the late nineteenth century Czech composer Zdeněk Fibich. In addition to symphonies, chamber music, and operas, he wrote extensively for the piano, including a collection of nearly four hundred pieces – a musical diary of sorts – that he called Moods, Impressions & Souvenirs. The eleven pieces on my album bearing the same title were inspired by my own travel, memories, and feelings, and are composed in a variety of styles.
The three pieces I will talk about today reflect my fascination with Prague, the capital city of the Czech Republic. I had the privilege of visiting that beautiful city in October 2018, in conjunction with my performance at the annual Enlightened Piano Radio Awards Concert & Ceremony in Berlin, Germany. Fibich lived and worked in the city of Prague for most of his adult life, and you can imagine the thrill I felt walking the streets he walked and seeing the sights he saw every day.
The title track, Praha Fantasy, is reflection on strolling through this cobblestoned city, a patchwork quilt of colorful buildings topped with red roofs, medieval castles, and Gothic cathedrals. It is truly magical, the stuff of fairy tales.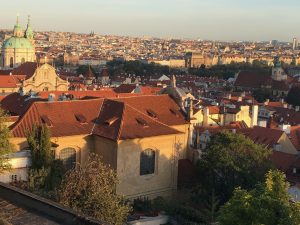 Track 8, A Walk Across the Charles Bridge, is a musical journey across the iconic Charles Bridge that crosses the Vltava River in Prague. Built to connect Prague Castle with Old Town, an avenue is sprinkled with thirty Baroque statues, each worthy of pause and reflection.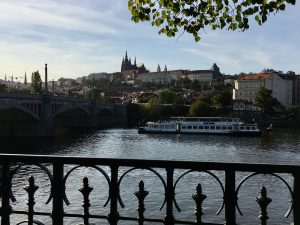 Finally, Track 3, The Astronomical Clock, is an aural depiction of the ancient Astronomical Clock of Prague, which tells the time and date, shows astronomical and zodiacal information, and provides forty-five seconds of mechanical theater every hour. According to the website, it was first installed in 1410, making it the third-oldest astronomical clock in the world and the oldest clock still running. For more information and to see a video of the hourly show, click HERE.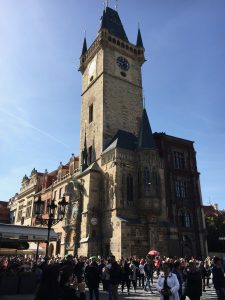 I have listened to numerous recordings of Fibich's music, but most of the sheet music is out of print and available only on IMSLP. So you can imagine my delight to stumble across an antiquarian bookstore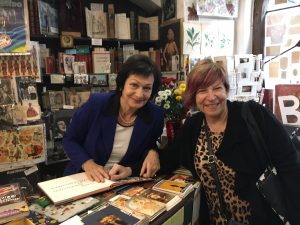 where the delightful owner helped me find this beautiful collection of piano solos, Opus 29, From the Mountains. Click HERE to listen to these seven pieces, along with several other solo piano works by Fibich.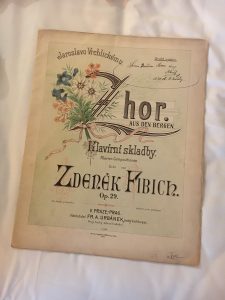 Moods, Impressions & Souvenirs is available for download and streaming everywhere now. To purchase the CD and sheet music, click HERE. I'll be happy to include an autograph; just add a note at checkout.
I'll be back soon with more information about the music. Meanwhile, stay safe!