Award-winning solo piano artist and composer who combines contemporary, new age and classical sounds to create music that is alternately alternately melodic and graceful, dramatic and powerful, peaceful and hypnotic.
To order Pam's latest CD, Amazing Grace, click HERE. Companion sheet music book available in both physical and PDF formats!
AMAZING GRACE AVAILABLE EVERYWHERE NOW!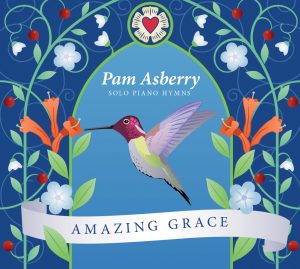 Even if you have never stepped inside of a church, I'm sure these timeless melodies will soothe and inspire with their messages of love and hope. Those who love hymns will likely find a new favorite album in Amazing Grace.
~ Kathy Parsons, Mainly Piano