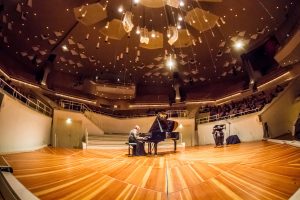 I'm back from my whirlwind trip to Europe! My colleague and dear friend Yumi and I visited Leipzig, Eisenach, Paris and Prague, paid homage to Bach, Mendelssohn, Schumann and Chopin, and explored castles in the Loire Valley of France. But the highlight of the trip for me, of course, was performing in the beautiful Berlin Philharmonic Hall along with twenty-two other artists from all over the world and, to my surprise and delight, receiving the award for Best New Artist 2018 from Enlightened Piano Radio. It was a once-in-a-lifetime experience, to be sure!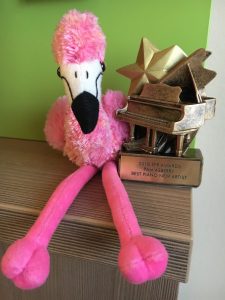 My CD order arrived from the manufacturer while I was in Europe and I have already shipped the first round of orders for my new holiday album, Thankful Heart, Joyful Mind. Click HERE to pre-order at the special pre-sale price of just ten dollars per CD! Digital pre-sales are also available at Apple Music and Amazon.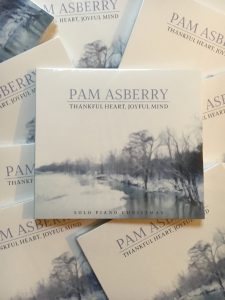 The reviews are beginning to come in. Dick Metcalf of Contemporary Fusion Reviews says THJM is "powerful, graceful, passionate music" (click HERE for the full review); Kathy Parsons of Mainly Piano describes the music as "gentle, soothing piano solos sure to calm the jangled nerves that so often come with the holiday season" (click HERE for the full review.) Sheet music books containing note-by-note transcriptions of eleven of the pieces on the album are at the printer and will be ready to ship by this Friday, October 19th, the album's official release date. Unfortunately, I was unable to secure permission to include my arrangement of White Christmas in the sheet music book but that one can be purchased individually HERE. Kathy Parsons described it as "one of the best arrangements of this song that I've heard."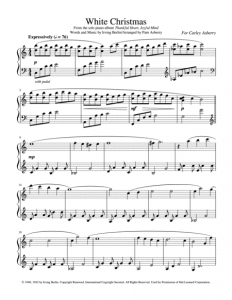 One more bit of news: I am going to be interviewed on the radio this week! This LIVE broadcast will take place on Wednesday, October 17th at 1PM Eastern time. Click HERE for more information about the show and to pre-register in order to connect live with the host in the chatroom or through the replay. By registering you will also get a reminder email one hour prior to show time. I am so excited about this opportunity to share the story of my journey as a composer, recording and performing artist!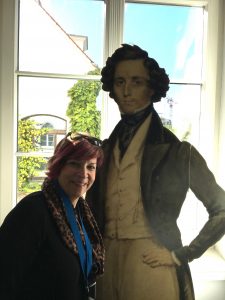 Auf wiedersehen for now!