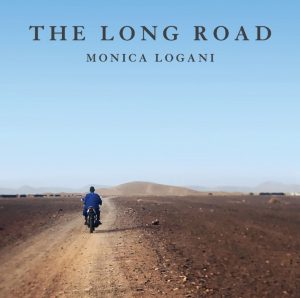 Inspired by the death of a close friend, Juliette Calayag Pralle, Monica Logani created "The Long Road," which has been described as "a spiritual narrative about life and loss." Many of the pieces on the album are quite short – two to three minutes in length – paralleling the life of Juliette, "whose journey was short, but her love was strong, and her life was full."
Monica's musical inspiration comes from both classical music and world music. Born in West Africa to North Indian parents, Monica grew up in the Midwest and currently splits her time between New York, and Valencia, Spain. These multicultural influences are apparent in her work.
In some cultures, certain birds are considered an omen of death, and the opening track, "Birds," encapsulates the raw emotions experienced upon receiving a grim diagnosis or news of an unexpected death. Next comes "Daybreak," another dark, unsettling piece which shifts between major and minor chords, like when you wake on a bright, sunny morning and suddenly remember bad news from the day before. "Juliette" is named for Monica's departed friend; in this piece, Monica is joined by string players Gregg Zubowicz (guitar), Maria Grigoryeva (violin), Ekaterina Gaydareva (viola), and Lyudmila Kadyrbaeva (cello) in music that evokes joyful memories as well as the pain of what has been lost. "Poette" is somber and reflective; "Temporality" is sparse and jagged, a beautiful yet somewhat harsh reminder of just how brief our time on this earth really is. "Mantra" opens simply with the guitar, which is followed by a soothing, hypnotic piano solo; the overall effect is very calming and peaceful. "The Long Road" seems to describe a journey down a path filled with obstacles; the music moves gently forward for a few moments then stops abruptly, sometimes on a consonant chord, sometimes on a dissonant one, only to resume and pause again. "Storyteller" is perhaps a bit more upbeat, with elements of nostalgia and yearning. The strings join the piano again in the next two pieces, the tranquil and mesmerizing "Space" and the pulsing, hopeful "Dreamer." "Valencia" is a beautiful guitar solo accompanied by the piano, a pleasing blend of traditional Spanish and New Age sounds. "Devotion" is a trance-like number that combines the piano with string instruments in melodies, rhythms and harmonies rooted in Middle Eastern music.  Spellbinding! The last three pieces on the album, "Savior," "Summer's End" and "The Last Embrace" are like a miniature suite expressing all the emotions of anguish, despair and sorrow that accompany a final goodbye.
The experience of loss and the grief that accompanies it is universal to the human experience, and "The Long Road" will surely bring healing and comfort to those who listen as it must have brought catharsis to the composer and pianist.  Very highly recommended!