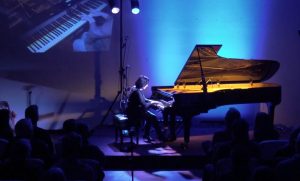 It's hard to believe that just two shorts week ago I was on a plane headed to California. So much has happened in the space of just a few days! There are no words to describe how astonishingly wonderful it was to attend my first NAMM show, to reconnect with so many cherished members of my music family, to forge new friendships, and to be a part of Sunday afternoon's Piano Haven Series Concert at Kim's Piano Page in Stanton, California. If you missed the live stream, you can watch HERE; my performance begins about an hour and forty-four minutes in. I am so grateful to Joe Bongiorno for the opportunity and to everyone who has been so encouraging and supportive of me and this new path I am traveling.
###
I have dreamed of going to Disneyland since I was a little girl, watching "The Wonderful World of Disney" every Sunday night on our big old tube television and listening to 45 RPM albums with songs from all the classic movies on the little record player in my bedroom. So I couldn't think of a better way to top off my trip to California than with a visit to Disneyland!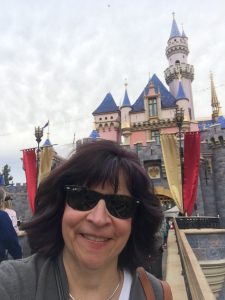 I opened up the park, walked 28,000 steps, did almost every ride (even – and I rode a few of my favorites on repeat!), and generally had the time of my life!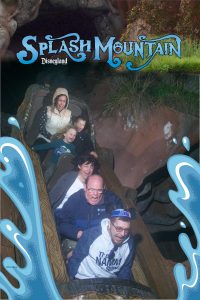 # # #
Now for a couple of exciting announcements: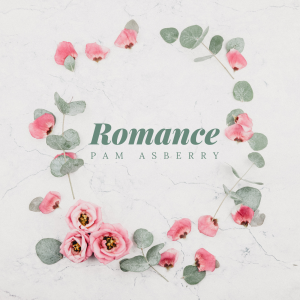 My new single Romance is now available on all streaming platforms! Please give it a listen wherever you get your music. And tell all your friends!
Spotify
Pandora
iTunes
CD Baby
Google Play
A song for the month of February, Romance tells an old-fashioned love story. This is the second track from the album Twelvemonth, to be released in its entirety sometime in late 2020. Companion sheet music will be available in the next day or two!
# # #
I'm already hard at work getting everything ready for the release of my FIFTH solo piano album, Moods, Impressions & Souvenirs. An homage to nineteenth century Czech composer Zdeněk Fibich, the eleven pieces on this album were inspired by travel, memories, and feelings, and are composed in a variety of musical styles. Here's a sneak peek at the cover.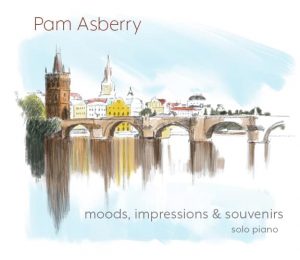 Pre-order information coming soon!