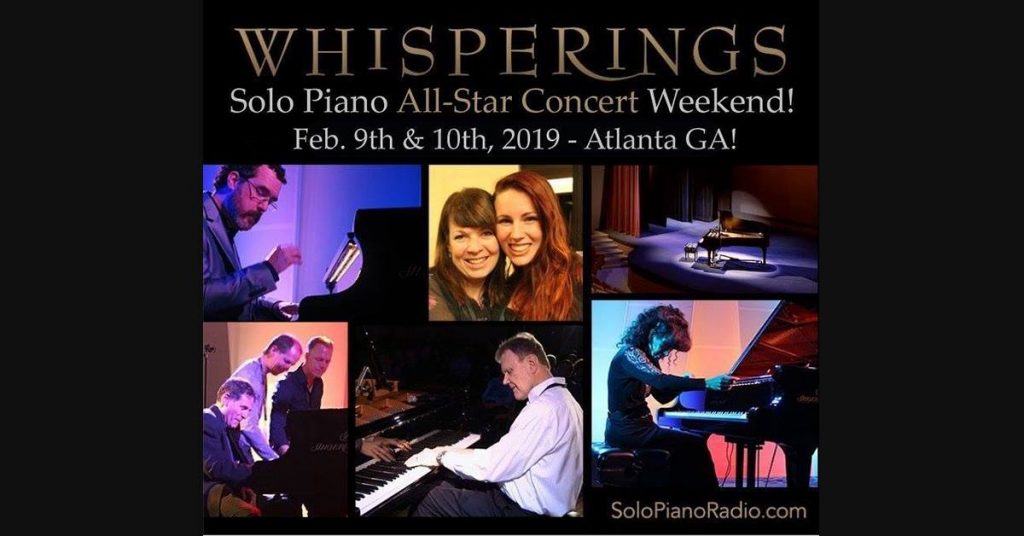 We're just one short week into the New Year and I already have so much exciting news to share!
1. As many of you know, I created two compositions intended for Seashells in My Pocket that ended up being left off the album. Flamingo Walk and Rainforest Monkeys are crowd favorites, but their lighthearted, humorous nature sets them apart from the rest of the tracks on Seashells. As much as I love these pieces, it just made sense to release them separately. Now, FINALLY, these two pieces are available for purchase on my website as digital downloads; note-by-note transcriptions of the sheet music are also available, both in PDF and hard copy versions. In addition, I created a piano duet arrangement of Flamingo Walk called Flamingo Strut, which is also available both in PDF and hard copy versions. To shop, click HERE. (Hint: these pieces are as much fun to play as they are to hear!)
2. All of you Whisperings solo piano friends, fans, subscribers and previous concert attendees in and around Atlanta and the southeastern United States are invited to join us for the 6th Annual Whisperings Solo Piano "All-Star" Concert Weekend on February 9-10, 2019. 31 Whisperings Piano artists will be featured over two shows, and I will have the privilege of performing in the Whisperings "Discovery" Concert on Saturday, February 9th at 7PM at PianoWorks, 2805 Buford Highway, Duluth, GA, 30096. Also scheduled to perform are Michele McLaughlin, Chad Lawson, Doug Hammer, Michael Dulin, Tim Neumark, Dan Kennedy, Brenda Warren, Jeff Bjorck, Marshall Barnhouse, Kim Deardorff, Brian Hagen, Reis Taylor Dixon, Emilee Hartley and Jose Luis Altimirano. This is a very intimate venue – only 120 seats – so get your tickets TODAY to avoid disappointment! Click HERE for more info and to buy tickets.
3. I am very grateful to Kathy Parsons for making Thankful Heart, Joyful Mind a "Kathy's Pick" for 2018. She is an accomplished teacher and pianist herself and has reviewed literally thousands of albums over the years so her opinion means A LOT! Words cannot describe what a thrill it is to see my album cover alongside those of so many talented artists whose work I have admired as long as I can remember. Click HERE to see the complete list.
That's it for now! Thank you for your continued support of my work. It's friends and fans like YOU that make it all worthwhile!