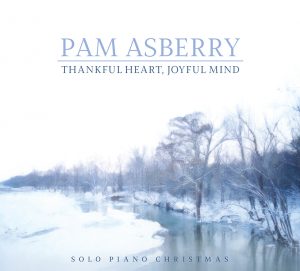 Album release day has come and gone; my holiday project Thankful Heart, Joyful Mind is now available everywhere music is streamed and sold! There are physical CD's and digital albums and there is sheet music – note by note transcriptions of every arrangement, both individual PDF's and the complete collection. Click HERE to order!
I am so grateful to each and every one of you who ordered during my pre-sale period and I hope you will consider leaving a review on Amazon or iTunes. Every positive review really helps build the album's ranking and credibility. Thanks in advance!
If you missed my radio interview last Wednesday, you can listen to it HERE. I had a blast talking about my journey as a composer. It has been (and continues to be) positively amazing! One more thing: I will be celebrating my album release on Saturday, November 17th at 6PM at PianoWorks in Duluth, Georgia and I hope that many of my local friends will be able to join me as I perform selections from the album and share the stories behind the music. Admission is FREE but donations are appreciated. Click HERE to reserve your seat!