My long-anticipated week in Sedona was all that I hoped it would be, and more.
Last Monday Pinky and I boarded a Southwest Airlines jet, flew from Atlanta to Phoenix, rented a car and drove to Sedona, and checked into the newly remodeled Arabella Hotel.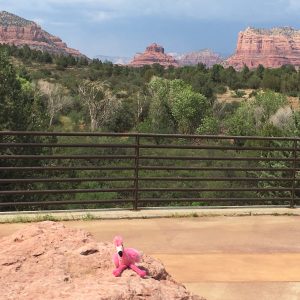 On Tuesday, we joined a sightseeing group and hiked up to Horseshoe Bend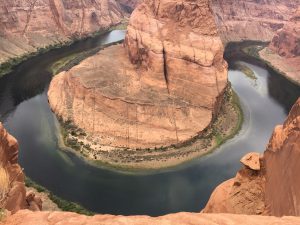 and visited beautiful Antelope Canyon. The pictures I took don't begin to do any of it justice.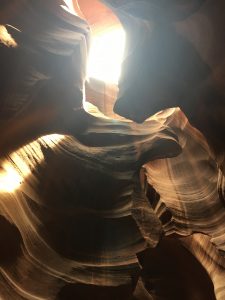 Wednesday was my birthday. I spent a couple of hours practicing the piano, then treated myself to a tasty birthday lunch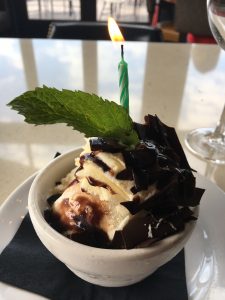 and a sunset tour of some of the most mystical, magical places in Sedona.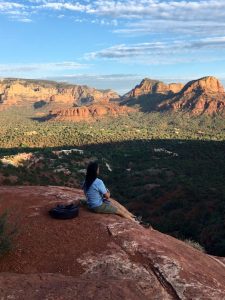 Finally, on Thursday morning I headed over to Piano Haven Studios where I spent almost twelve hours over the course of the next three days recording twenty-seven new solo piano tracks. That's TWO new solo piano albums and a two-track EP. We also did a re-mix of one of my personal favorites from my debut album Seashells in My Pocket, The Mermaid's Tears.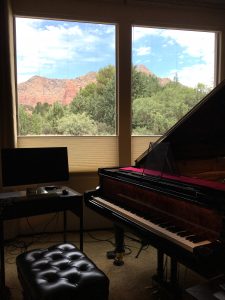 As hard as I tried, I couldn't squeeze that beautiful Shigeru Kawai piano into my suitcase.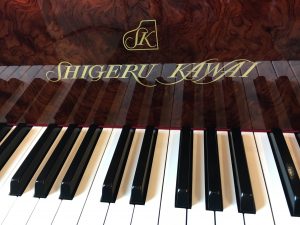 Everything about the week was fantastic. I saw incredible places, ate delicious food, made new friends, and had the time of my life in the recording studio. By the end of the process, I was physically exhausted and emotionally overcome. Joe Bongiorno, who is an amazing a composer and pianist as he is a recording engineer, handled my tears with great aplomb.
I returned to Atlanta on Sunday, arriving home late in the evening. I am already back to the business of teaching, practicing hard in preparation for some exciting performances in September and October, and getting ready to leave again Thursday for the CD Baby DIY Musician Conference in Nashville. More about all that later. In the meantime, I am also deep in the midst of all that needs to be done to get my first new album – Thankful Heart, Joyful Mind, a collection of twelve straight-from-my-heart holiday arrangements – ready in time for its October 19th release date. Check back often for updates!