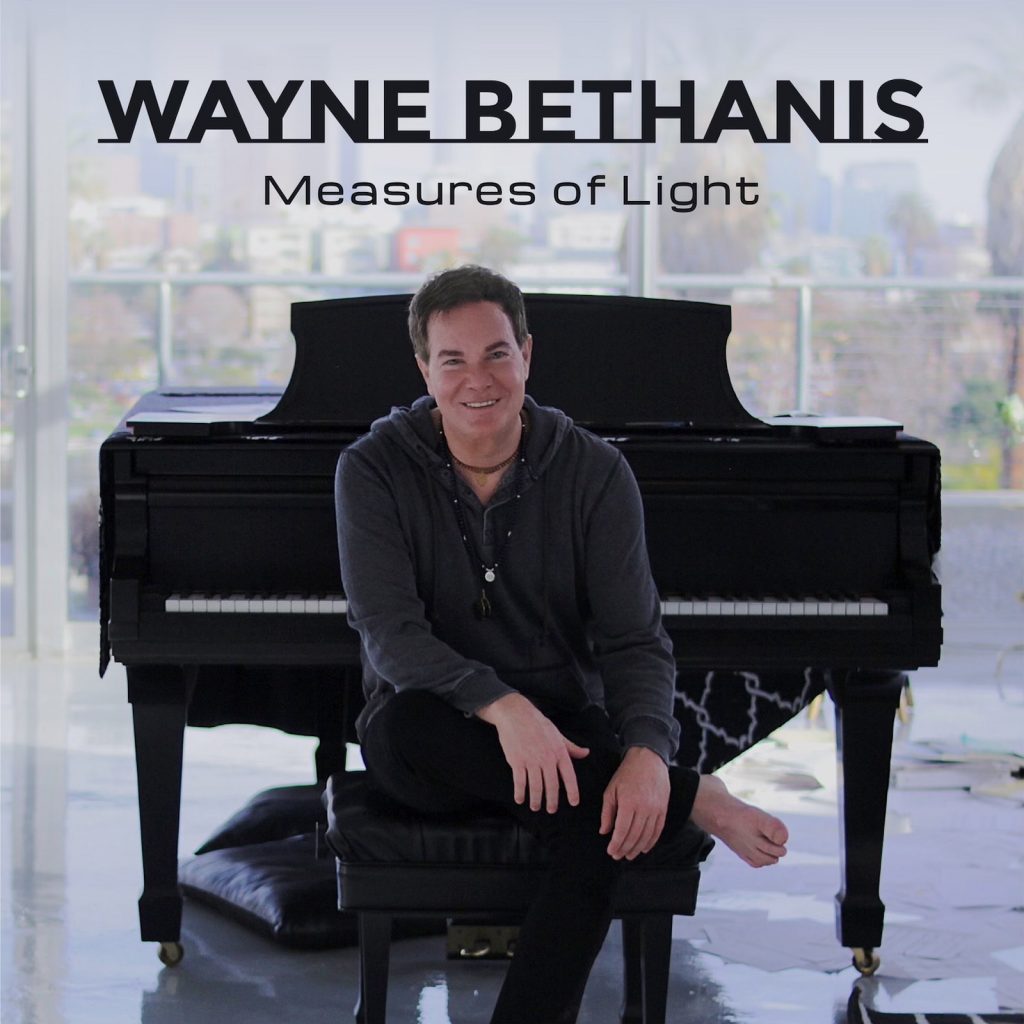 Award-winning composer and solo piano artist Wayne Bethanis keeps one goal at the forefront of his work: to share his talent, knowledge and musical creativity with anyone who will benefit. With "Measures of Light," he has done just that, and so much more.
The album opens with the ebullient "Song for a New World." Released in advance of the album, it quickly climbed to #3 on the One World Music Radio singles chart and was also a finalist for the International Oneness Award. It is easy to understand why. Spirited, upbeat and beautifully orchestrated, it is an uninhibited dance celebrating diversity and inclusion. The mood changes abruptly with "The Legend of Tartaria," a brooding, enigmatic recollection of the lost civilization of Tartaria. Sweeping and cinematic, this epic piece transports us to the ruins of this ancient place and recalls the lives and culture of the people who flourished there until the invasion of Genghis Khan and the Huns. "Tuatha de Denann" is named for the supernatural race associated with Irish mythology that evolved to the enchanted mythical fairies and leprechauns linked with Irish folklore today. This piece opens as a whimsical Celtic dance, then builds in energy and emotion and ends quite dramatically. "I'm Always Here" calls to mind those special people who can be relied upon through thick and thin. Reminiscent of a Rachmaninoff prelude, this music expresses both great passion and an almost painful tenderness. "The Butterfly Cluster" is named for a star system in the southern constellation of Scorpius that resembles a butterfly. An intoxicating swirl of sound, this piece perfectly captures the sheer wonder of gazing into the night sky. "The Unexpected Prophet" is a musical description of a prophet described in ancient Hebrew scriptures. Gentle, mesmerizing phrases eventually yield to more urgent warnings as the prophet gradually reveals his divine message. The joyous and optimistic "These Years" reminds us to choose happiness regardless of age or circumstance and is a favorite! "I Will Return to You" is a romantic song of the sea. It weaves the tale of a lonely woman awaiting the return of her beloved sea captain from lands far away. About two thirds of the way through the piece we hear him return, bringing her the gift of a music box. The composer describes this as one of the most beautiful songs he's ever written, and I cannot disagree! "The Gods of the Egyptians" brings this album to its breathtaking conclusion. Filled with twists and turns and a myriad of musical surprises, not the least of which is a crushing guitar solo at the end, this exotic musical tale explores the possibility of intelligent extraterrestrials visiting earth and playing a role in the development of ancient civilizations.
"Measures of Light" is an extraordinary musical journey and one that I highly recommend!