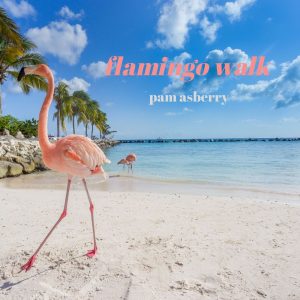 Today is my sixtieth birthday, and I can't think of a better way to celebrate than with the release of a brand-new single!
Flamingo Walk is now available on all platforms!
It's a piano rag I wrote just for fun – jaunty and whimsical, just like those  shrimp-eating pink birds I love so much!
The companion piano solo sheet music is also available (click HERE), as well as an arrangement for piano duet (click HERE).
Thank you SO MUCH for being a part of my birthday celebration!