My flight to Phoenix on Tuesday was blissfully uneventful. I picked up my rental car and made the two-hour drive to Sedona, arriving about 6:30 at the beautiful Arabella Hotel. I checked into my lovely room,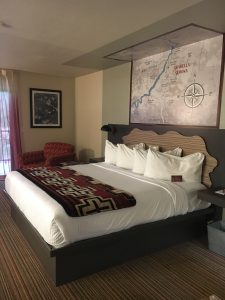 took in the breathtaking view from my balcony,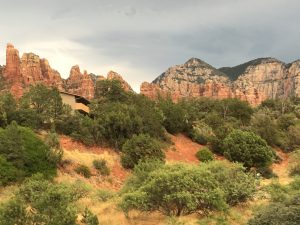 and walked next door to my favorite local restaurant, the Elote Cafe, where I feasted on chips and homemade salsa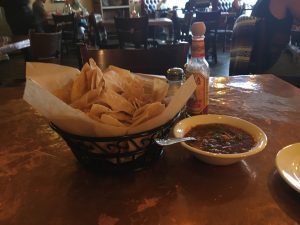 and arguably the best fish tacos I have ever had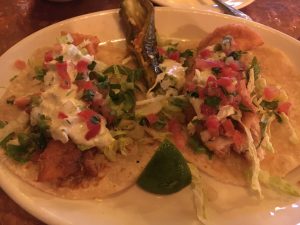 before returning to my room and calling it an early night. At 6:15 on Wednesday morning, a Great Venture Tours bus picked me up for my Colorado River Float Tour. Our fabulous tour guide made the long drive seem short because she shared so much interesting information about the features and history of the area as we traveled. Finally, we reached our destination, Glen Canyon, where after a short safety briefing we climbed into our rafts and began our three and a half hour adventure. We floated past Glen Canyon Dam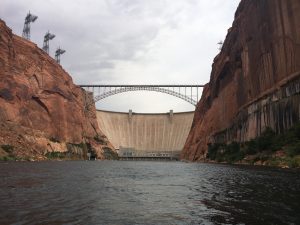 looked up at the cliffs towering over Horseshoe Bend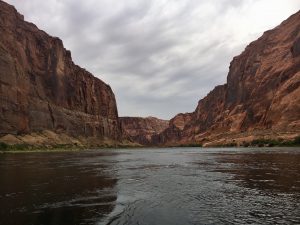 and stopped at Petroglyph Beach to admire the ancient Native American artwork and eat a hearty picnic lunch. Everything was spectacular!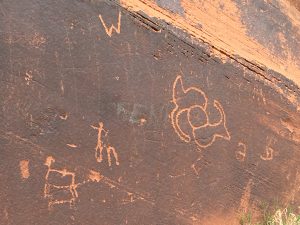 All too soon, it was time to get back on the bus. Along the way back to the hotel, we walked across Navajo Bridge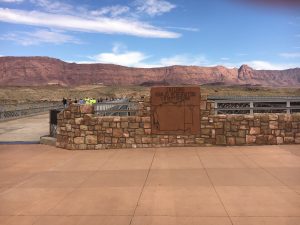 and stopped at Cameron Trading Post to shop for souvenirs.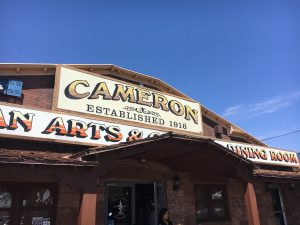 Now I am settled in at Piano Haven Studios and am in the middle of a three-day recording session. You'll have to wait until Monday for the full report, but here's a hint: things are going GREAT!
Hope you have a fantastic week-end!