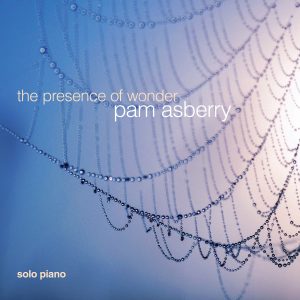 At long last, the big day is here! My new solo piano album, The Presence of Wonder, is available for preorder (click HERE)! You get the title track now (streaming via the free Bandcamp app and also available as a high-quality download in MP3, FLAC and more), plus the complete album the moment it's released (April 12th). The special pre-sale price is just $10 per CD ($9.99 for the digital download). Companion sheet music book with note-by note transcriptions of eleven selections from the album is also available for preorder.
The Presence of Wonder is a musical celebration of the infinite wonders that exist in both the physical and spiritual realms. I poured my whole heart and soul into its creation; it is my most personal album to date and I am so excited to FINALLY be able to share it with you!
One last-minute reminder: March 18th is the deadline to submit your nominations for this year's EPR Awards and I would be ever so grateful if you would take a moment to nominate Thankful Heart, Joyful Mind as Best Holiday Album. To vote, please HERE and follow the directions; an email to eprawards@gmail.com requesting that Pam Asberry and Thankful Heart, Joyful Mind be nominated for Best Holiday Album will also do the job! The three albums receiving the most votes will become this year's nominees and will have the opportunity to perform in the September awards ceremony at the Place des Arts in Montreal, Canada. Thank you SO MUCH for your support and feel free to share my request with your family and friends!