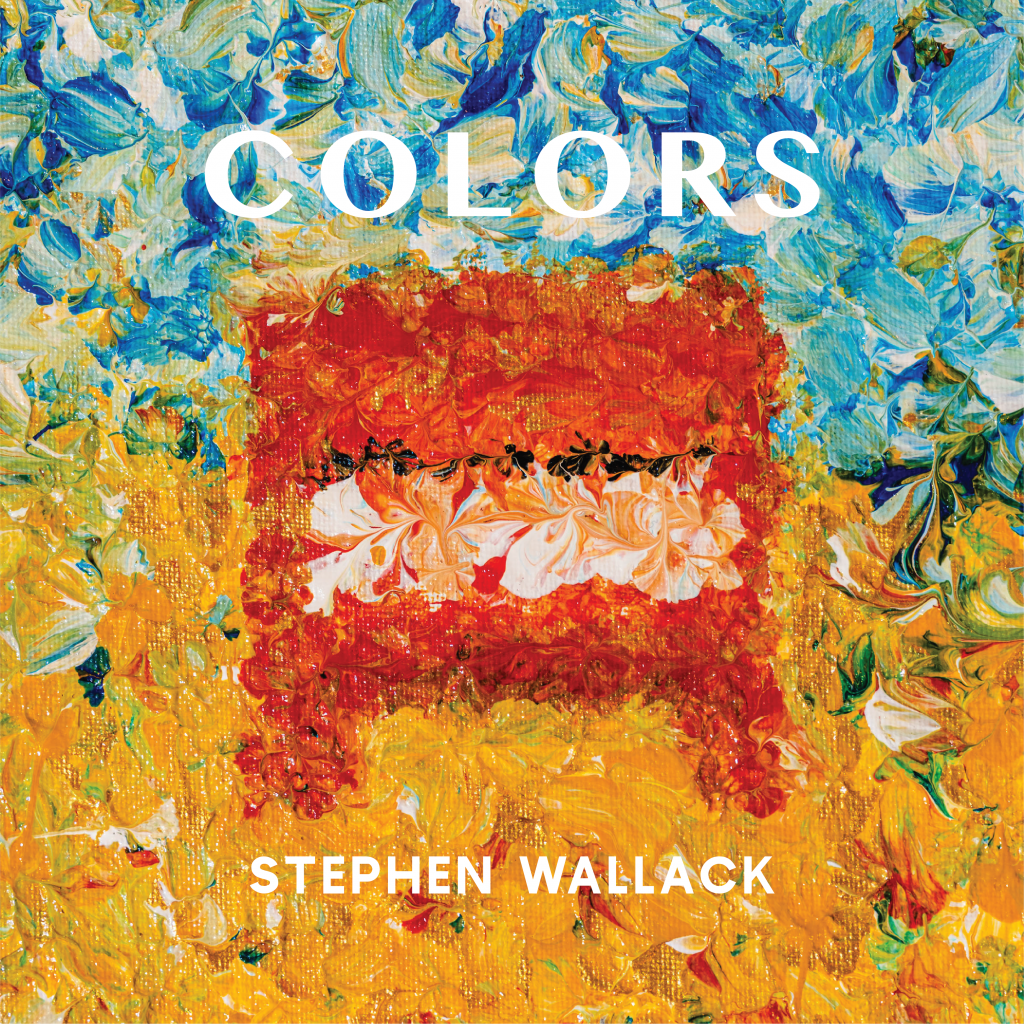 "Colors" is a collection of pieces inspired by pianist and composer Stephen Wallack's memories and experiences during the pandemic: the people, events and moments that impacted him during this most difficult time. Largely self-taught as a pianist, Wallack was heavily influenced by the music of George Winston but has developed a voice that is uniquely his own.
The album is dedicated to his nephew Marlon who suffered a severe brain injury as a baby and has been unable to move or communicate on his own since. Painting calms him, so with the help of his mother (and Wallack's sister Arika), Marlon used his fingers to create the striking album cover, which perfectly conveys the moods and emotions of the music contained within.
"Birch Lake" (an actual lake in Minnesota) captures both the serenity of a lake view and the joy of being on the water on a perfect summer day. The tender and evocative "Josh" is followed by "Colors," an impressionistic sound painting evocative of the cover art. "Stunning" expresses both astonishment and disbelief and brought to my mind a night sky, the effervescent upper registers of the piano sparkling like stars in contrast to the inky darkness of the lower notes. A beautiful melody soaring over driving left hand arpeggios, "Brave" is a musical depiction of positivity in the face of challenges.
Much of Wallack's music is cinematic in nature. "When I write," the artist says, "I picture the music moving to film," and this was especially apparent in the next two tracks. "Dreams prompted me to close my eyes and let my imagination run wild, alternating between a contemplative, sometimes almost questioning, melody and an enthusiastic romp, while "Earth is dark, jagged and syncopated, bringing to mind the active surface of this planet: the mountains, valleys, plains and so much more. The plucking of some of the piano's strings added an air of mystery to the end of the piece. With its free-flowing spirited melody and pulsing ostinato accompany, "Hope" is a heartfelt expression of that emotion that sustains us through life's challenges. "Marlon" is a love song, tenderness edged with ferocity. "Midnight" brings the album to a powerful close.
For me, the best contemporary solo piano music takes full advantage of all the capabilities of the modern piano – dynamics, range, and texture – thereby fully fleshing out musical ideas and exploring the gamut of human emotions. In the album "Colors," Stephen Wallack achieves all that and more. Very highly recommended!