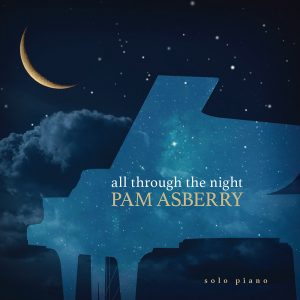 Today is the big day: All Through the Night is now available for purchase and streaming everywhere!
Kathy Parsons of Mainly Piano says "this is warm and soothing music for any age group…emotionally direct, graceful and very melodic" (click HERE to read her full review). And Chrissie Sheppard of One World Music Radio has put together a mini-album show including three tracks with commentary. To listen, click HERE.
Due to a glitch in manufacturing, pre-sale pricing at Bandcamp will be extended through Monday, October 28th. There are limited edition autographed CD's as well as digital albums and sheet music books; these would make lovely birthday gifts for grandchildren, shower gifts for expectant parents, or Christmas gifts for all the lovers of classical music and insomniacs on your list. All items will ship no later than Monday, October 28th. Many thanks to those of you who have already pre-ordered merchandise and thank you for your patience!
I am so excited to have this music out in the world and can't wait to hear your thoughts about it!