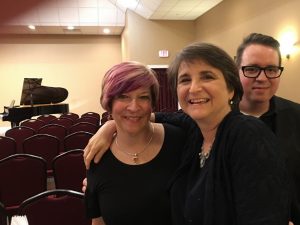 My first-ever tour as a performer of original solo piano music is a wrap! Four days, four cities, four concerts–what a whirlwind! Fellow artists Judson Hurd, Marlowe Carruth and I started last Thursday evening with a concert in Marlowe's beautiful home in Raleigh, North Carolina.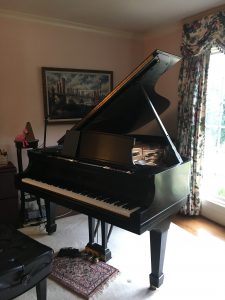 It just so happens I lived in Raleigh back in the late 80's and early 90's and still have friends and former students there. Love and hugs to my special friends Cindy and Ron, who met me for lunch on Friday and then attended our concert at Sunrise United Methodist Church in Holly Springs, NC Friday evening.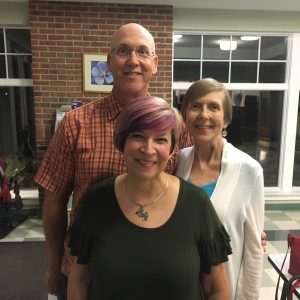 Saturday we spent the day driving to metro Atlanta where we played a concert at PianoWorks in Duluth, GA.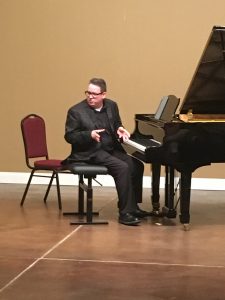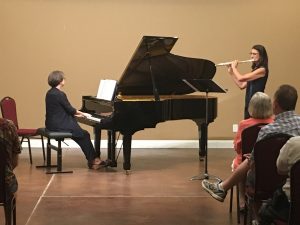 Then on Sunday, Judson and I made our way up to north Georgia where we played a concert at beautiful Yonah Mountain Vineyards.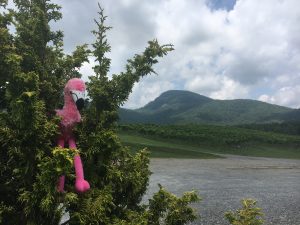 Each audience was delightful, each experience was unique. I shared music from Seashells in My Pocket (as well as a few new pieces from future releases) and the stories behind them. I sat up late every night talking and laughing, ate good food, reveled in the scenic beauty of the southeastern United States, and wouldn't give back a single minute. But I did learn a few very valuable lessons from this time on the road. Here they are, in no particular order.
Always have a back-up page turning device and iPad.
Peach ice cream tastes especially delicious on a hot July afternoon.
Always check to be sure the hood of your car is securely latched after someone checks your oil.
Avoid eating beans when you're traveling.
Be sure to bring casual clothes to wear when you're NOT performing.
Leave your Ray-Bans at home.
IPhones will overheat and be of no use to you if left in their hands-free holder on your dashboard plugged into the charger with the GPS running.
Do not leave your iPhone in the restroom at the Dunkin' Donuts.
Avoid writing music in the key of G-flat because people are afraid of that key.
There are nice people in the world who will turn in your iPhone if you leave it at the Dunkin' Donuts.
There is nothing, absolutely nothing in this world, quite as satisfying as sharing one's own original music with others.
Thanks, Marlowe and Judson, for doing this tour with me; to Sunrise UMC, PianoWorks, and Yonah Mountain Vineyards for hosting; and to everyone who came out and listened. We couldn't do what we do without YOU!