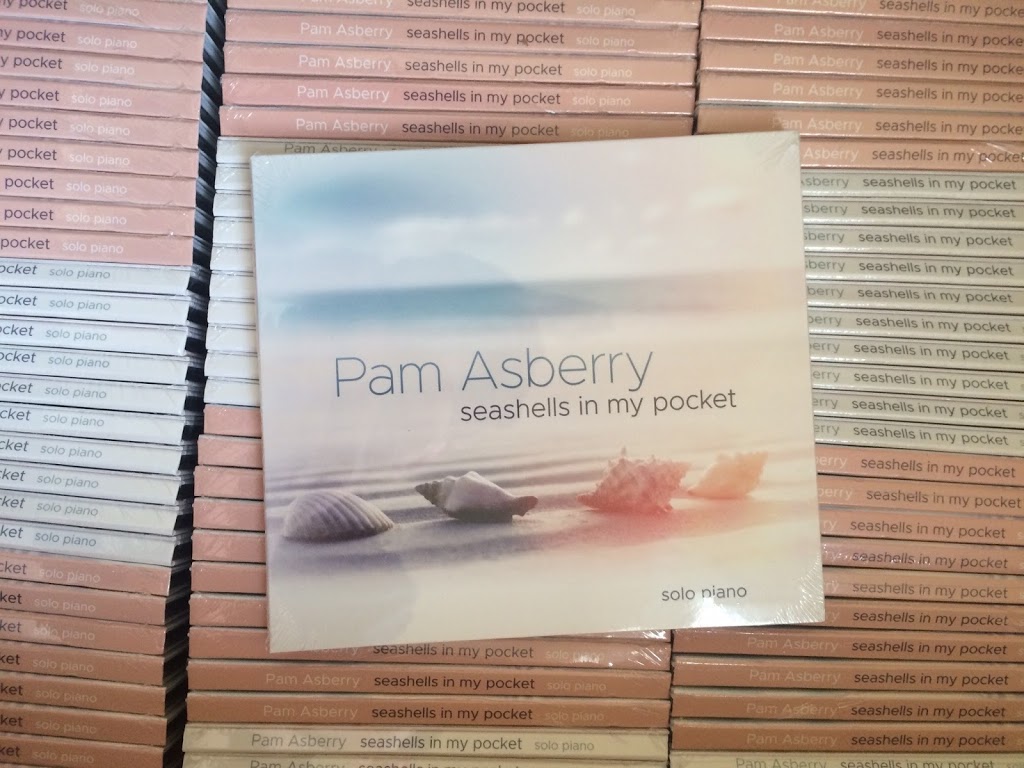 My debut solo piano CD, Seashells in My Pocket, officially released on Friday, October 13th.
Like shells plucked from the seashore and tucked into my pocket as souvenirs from a magical day at the beach, these pieces evoke memories of some of the beautiful islands and coastal cities I have had the pleasure of visiting over the years.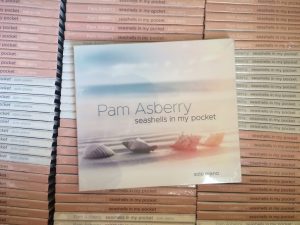 Straight from the manufacturer.
I transcribed all of my compositions and put them together to create a companion sheet music book.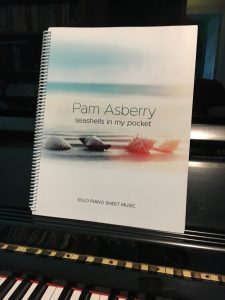 Seashells in My Pocket solo piano sheet music book.
And I made a pendant to tie in with the theme.
Also available with a golden shadow or a clear diamond starfish.
On Saturday night, I hosted a CD release concert/party to celebrate.
Pam Asberry playing a selection from Seashells in My Pocket.
It was pure joy to play all the pieces from my album, share the stories behind them, and sign autographs at intermission.
My handsome son Nathan kept things running smoothly at the merchandise table.
My album is available for purchase at
iTunes
,
Amazon
, and
at my website
, where you can also order the companion songbook and pendant.
It is also available for streaming on Spotify. Click
here
to follow me on Spotify and add my music to your playlists.
I can't really say this is a dream come true, because I am living a dream I never dared to imagine.
But now that I am on this journey, I hope it never ends.
Thank you for joining my on my grand adventure.